#24: Courtney who said...
"FUN! I am a follower and definitely a big fan of yours! What a great giveaway thank you!"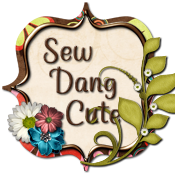 Ha ha One of my favorite crafty blogs
"SEW DANG CUTE"
had a giveaway and I won! I read her blog and was thats me! Hooray. Go check her crafty blog out! Be prepared to be impressed!